NOT APPLICABLE
26 October 2012
Peter T. Christenson – Ralph Dorey – Joe Casey Doyle – Clint Enns
CD Howe – Chris Ritson – Leyla Rodriguez – Cristian Straub – s.ara
Toby Tatum – Coalfather Industries (Kara Jansson and Craig Newsom)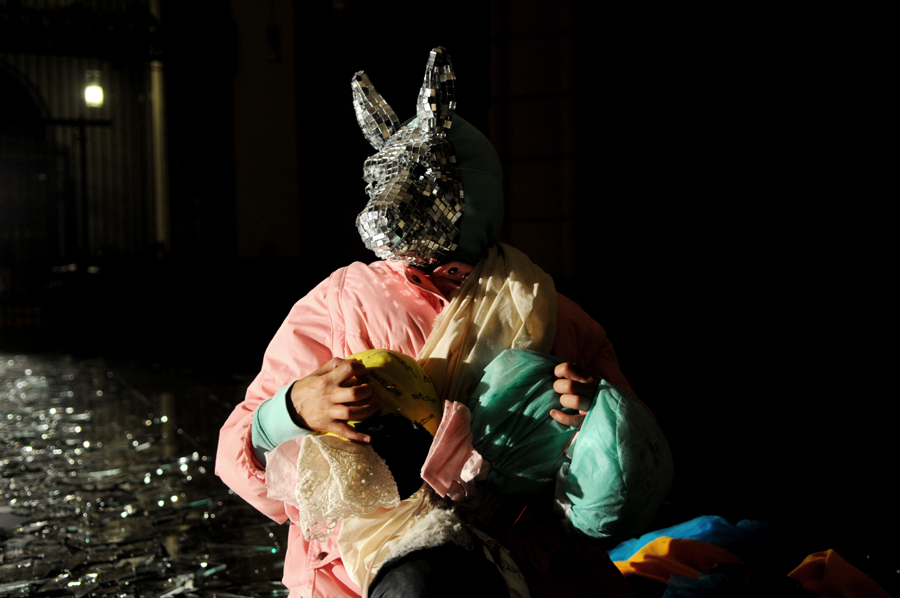 The
Isle of Lox
series from collaborators Leyla Rodriguez & Cristian Straub is represented in two chapters, the first marking the beginning of the travel mysteries and the second celebrating a ritual of blending in to the pink situation.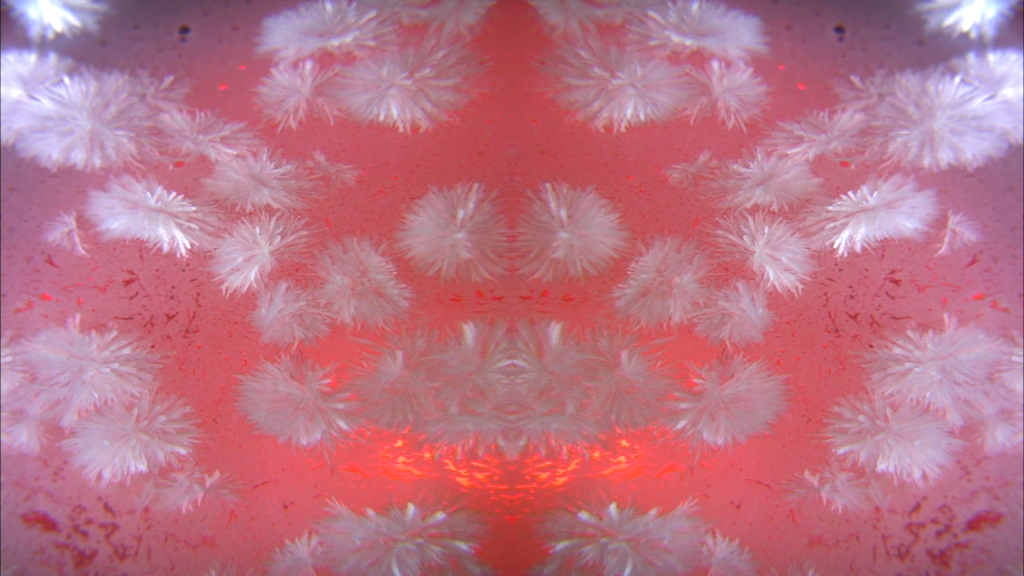 Chris Ritson's
Tragic Chemistry
is concerned with growth and copying. Crystals preserve their formal arrangement as they grow, snap and branch further through new facets. This hereditary copying is the essence of living systems, and often life is defined as that which persists via copying.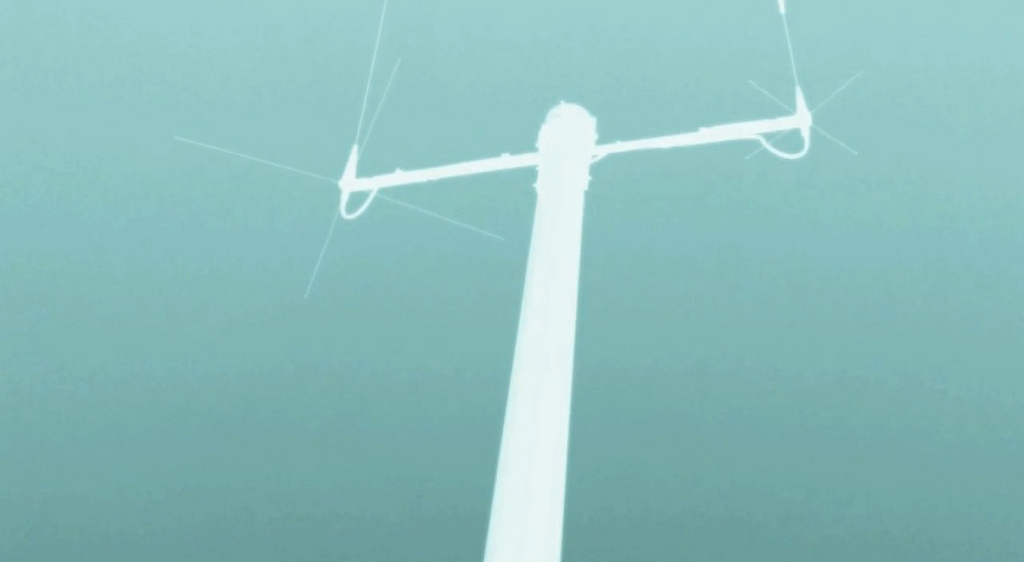 I See You
from Coalfather Industries (Kara Jansson and Craig Newsom) navigates the uncomfortable conversation between voyeur and exhibitionist that we experience online. The collective web does nothing to ameliorate our loneliness, and functions as little more than a sterile echo chamber where we know more and tell more, but care less. A commentary on the contemporary experience, Jansson and Newsom juxtapose the mundane aspects of everyday life, removing them from their original context to highlight their absurdity.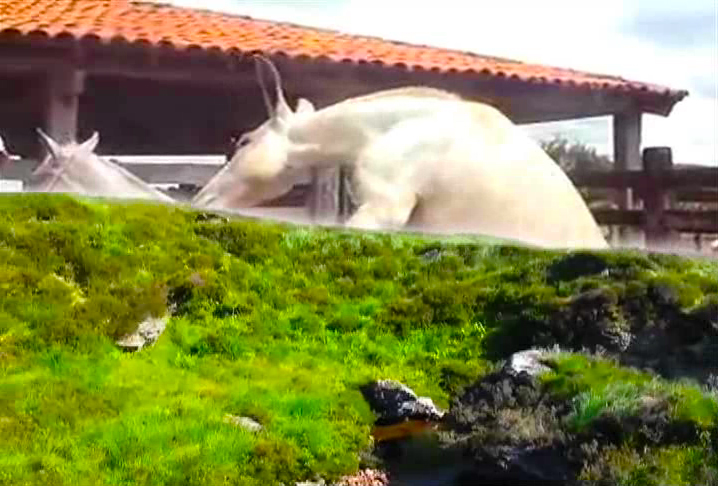 Peter T. Christenson's
Relational Plane Rich Flight 209
is a "thematically networked narrative," a consciousness stream fostered through the merging and repurposing of appropriated video footage and found audio segments. Clips were selected based on their similar depictions and presentations of symbolic and economic capital in popular culture and ultimately assembled to create
a fluid storyline.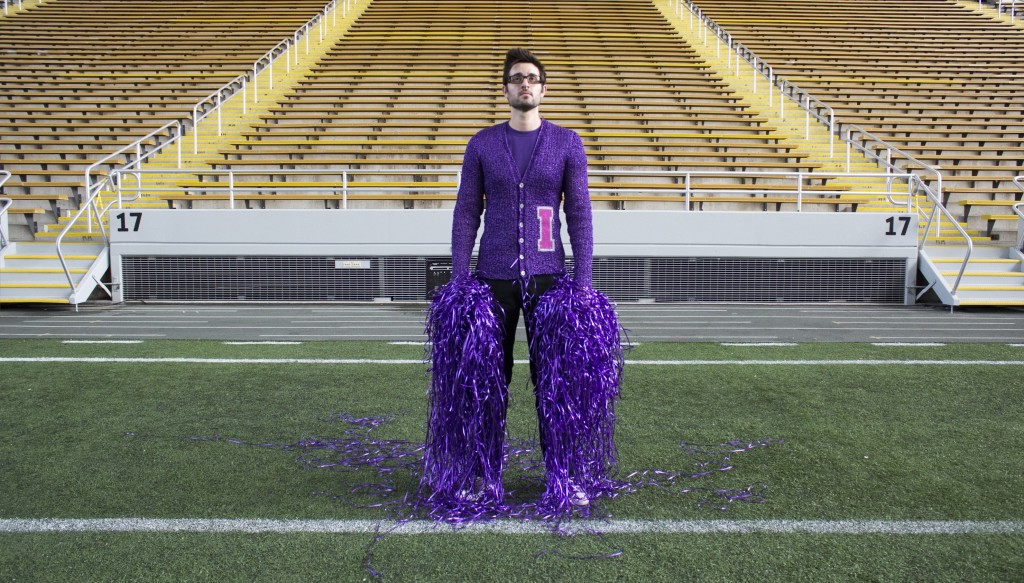 Joe Casey Doyle molts strands of purple ribbon in
I AM MY OWN CHEERLEADER
, transforming himself and revealing a purple letterman's sweater hand-knit from curling ribbon.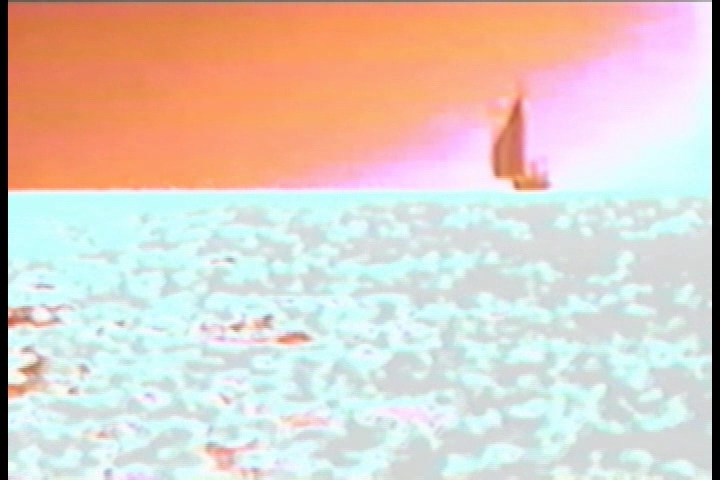 Clint Enns'
(e̺͙̟̠̜̰ͅb̠͚͙͓͎b͇̲s̞͍̤͔ͅ ̺a̬̞ͅn̝̦ͅd̳̩͙̯ ͕͔̙f͚̹͉͚̬ͅl̖o̼w̦s͎͓͇)
is a meditative video exploring a transition from truth to loving kindness.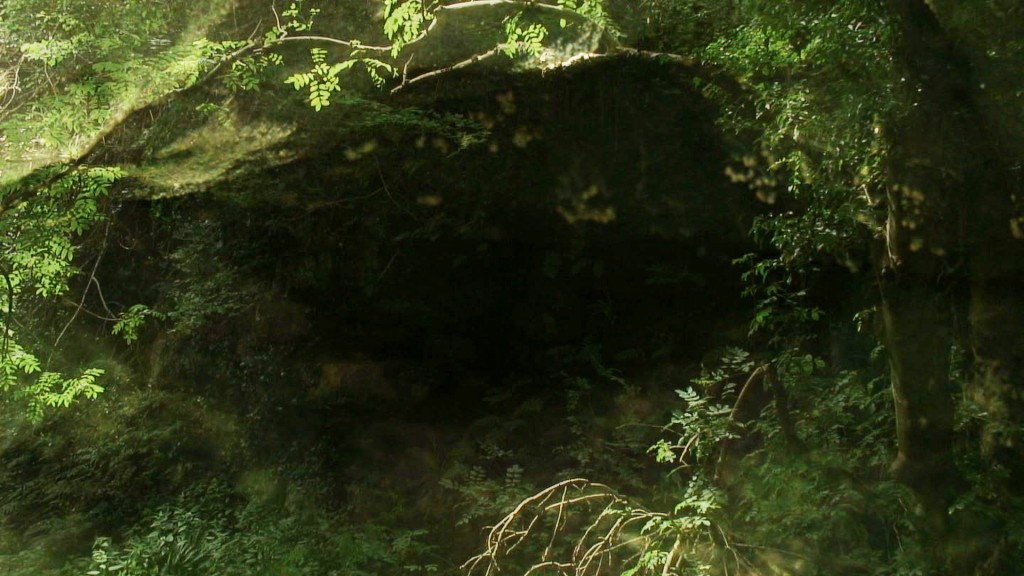 Toby Tatum's
The Subterraneans
is a series of visions relayed through a heightened consciousness. The views frame the shadowy recesses that offer access to the underworld and draw us closer to the presences that lurk beyond the threshold.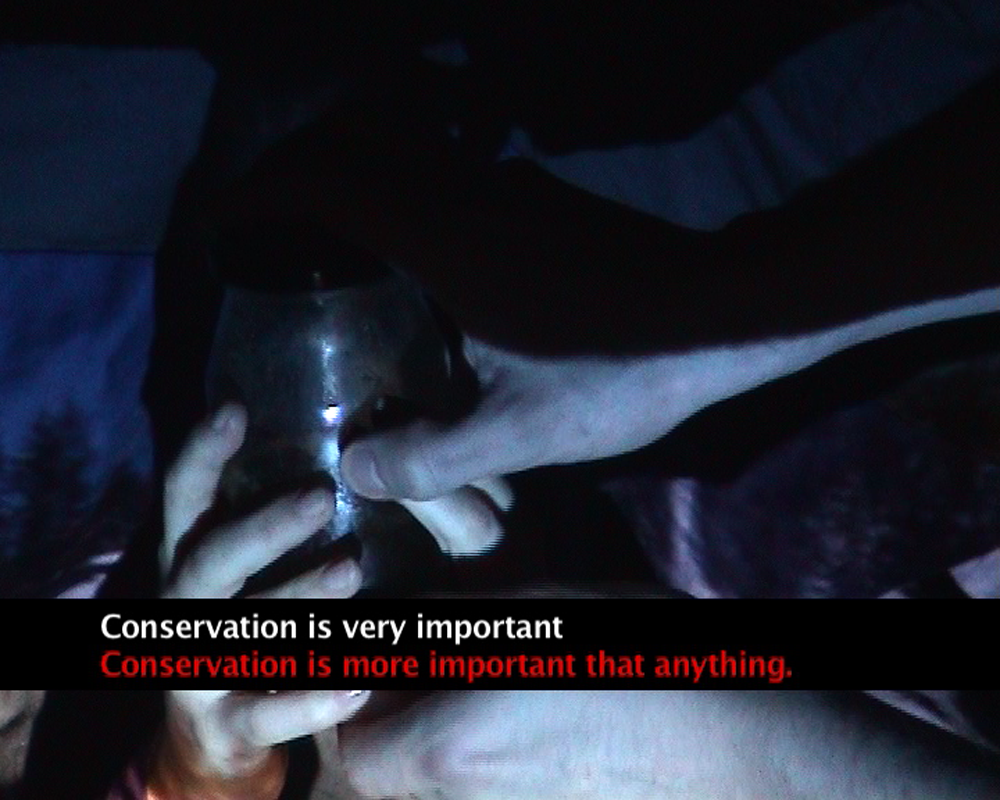 Ralph Dorey's
Pot Healers
explores questions of détournement, assimilation and the plane immanence as discussed by two characters engaged in gluing things together.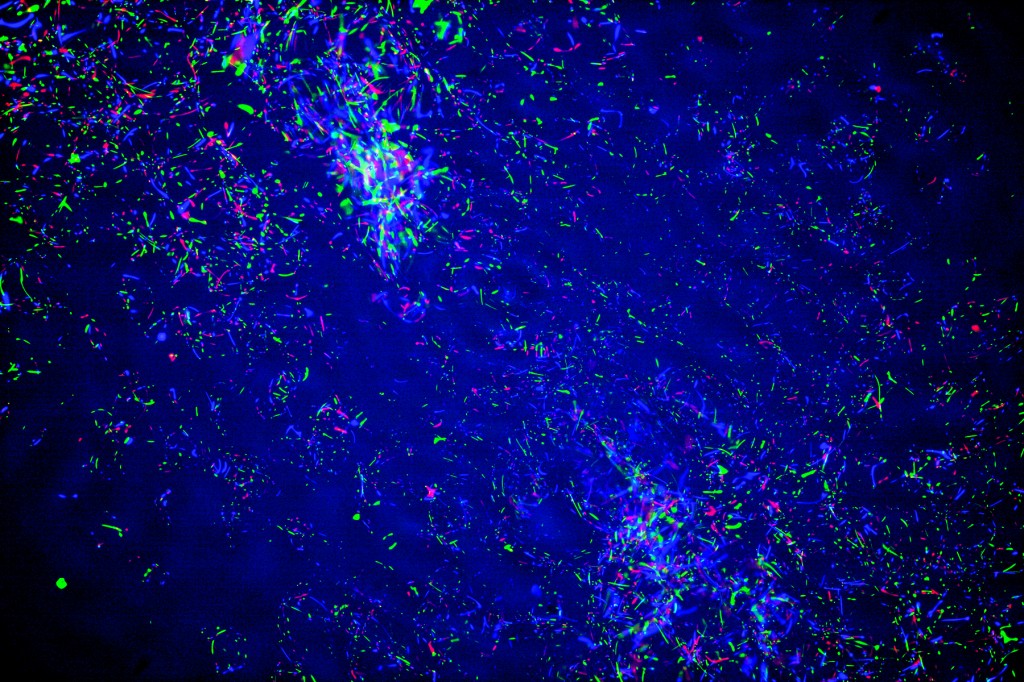 CD Howe's
Neural Network
was created using EEG recordings of the artist's brain activity in a variety of states. This data was assigned numeric color values and projected onto a standing wave of water which corresponded to the dominant recorded brain wave.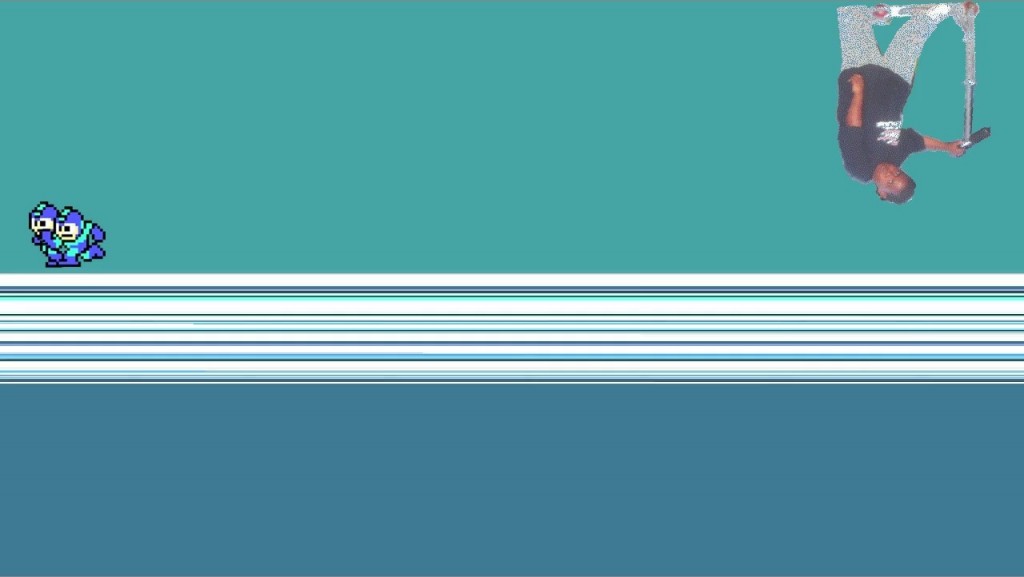 s.ara's
Tape Loading Error
is an animation exploring the visual culture of video games and the spread of popular gif files. Magritte's surrealist paintings give a working platform for modular elements and texture layers that emulate lo-fi quality and bug/glitch images of early computers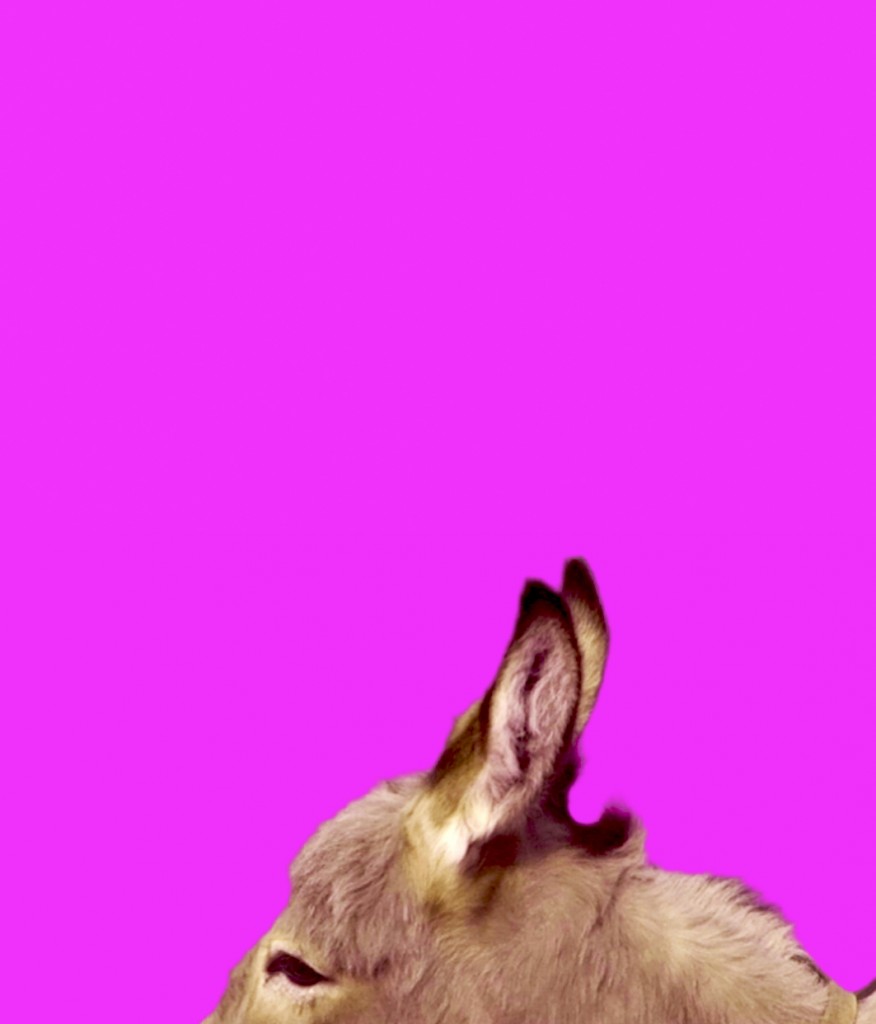 MIA presents NOT APPLICABLE
7PM – 26 October 2012
Armory Center for the Arts
145 North Raymond Avenue
Pasadena, CA 91103