MIA IN RESIDENCE AT OUTPOST
presents
VIENNE CHAN
15 APRIL – 13 MAY
ATTEMPTS AT IMMUTABILITY – V'LA'IR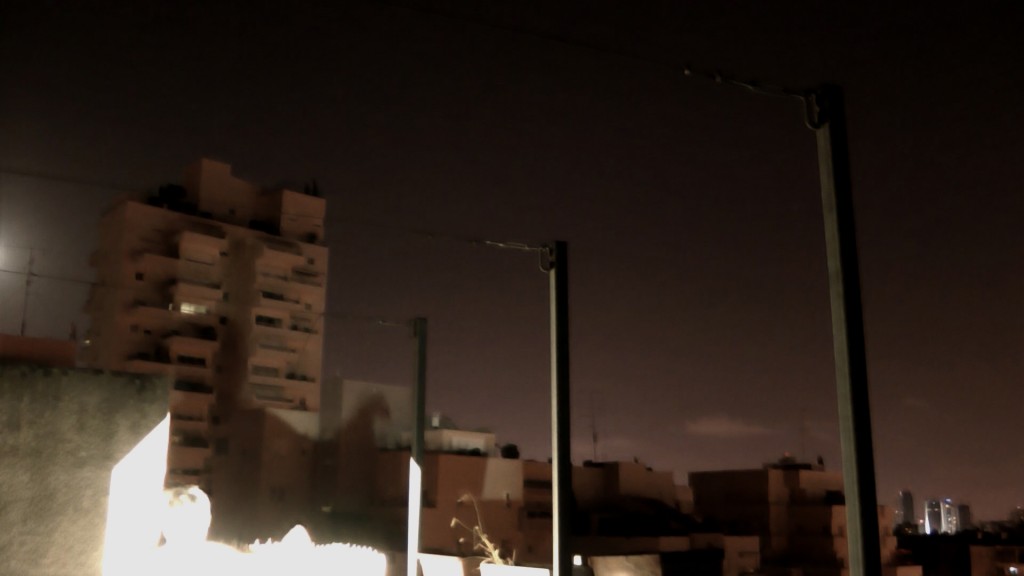 Hong Kong-born, Tel Aviv-based Vienne Chan created Attempts at Immutability, which depicts video images of objects and cycles of movement being projected back onto themselves. A second video, V'la'ir, was made in response to recent protests over the rising cost of housing in Tel Aviv. Chan learned Hebrew Sign Language in order to do a manual reading of a line from David Avidan's poem "Harechovot mamirim l'at" ("and to the city, there is no beginning and there is no end."), the signing of which she videotaped and projected onto the walls of the city's buildings.

MIA IN RESIDENCE AT OUTPOST
15 FEBRUARY – 15 JUNE, 2014
four month-long exhibitions
Evelin Stermiz – Andrew Ellis Johnson
Vienne Chan – Paul Barrios