HUMAN ANIMAL
September 28, 2012
Rachelle Beaudoin – Heather Cassils – Lauren Cross
Diane Dwyer – Teri Frame – Sara Holwerda – Jamie Sneider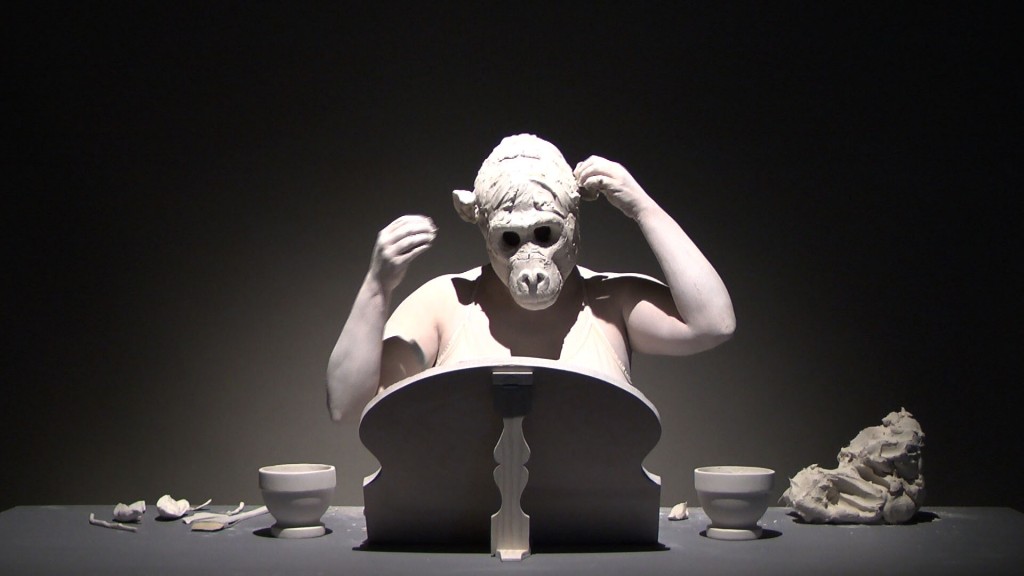 MIA's September screening, HUMAN ANIMAL, features performance based video art exploring relationships with the body, sexuality and sculpture. The program will begin with a selection of short performances, followed by a six-part performance documentation,
Pre-human, Post-human, Inhuman
from
Teri Frame
where she sculpts clay applied to her own head, transforming herself. The six parts of the performance,
Simians, Early Humans, Hybrids, Proportions, Races & Post-humans
each explore how Western ideas about the body have changed over time using familiar imagery from both the arts and sciences.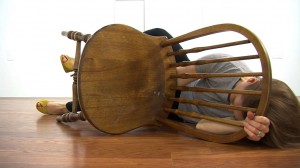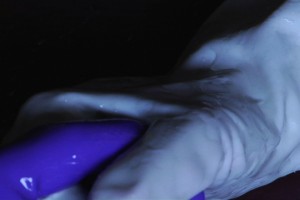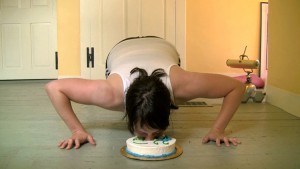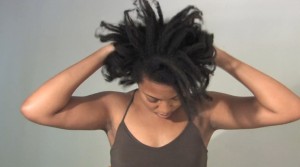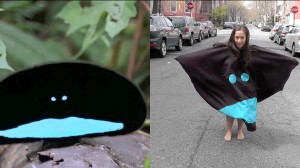 Sara Holwerda
's
Chair Dance II
 starts as a conventional burlesque-style chair dance which evolves into a exploration of self-defense and dramatized combat.
Diane Dwyer
's Thumb Wars sets the camera on a pair of hands encased in rubber gloves attempting a thumb war while covered in a liquid that makes the scene both visceral and intimate. In
Way To Go!
,
Rachelle Beaudoin
does push ups over a cake which she takes a bite of each time her face nears. In
The Obsession
,
Lauren Cross
tears at her hair, sculpting it into one style after another, exploring perceptions of beauty. In
Mating
, 
Jamie Sneider
replicates the mating dance of a male Superb Bird of Paradise (Lophorina superba) wooing its female subject.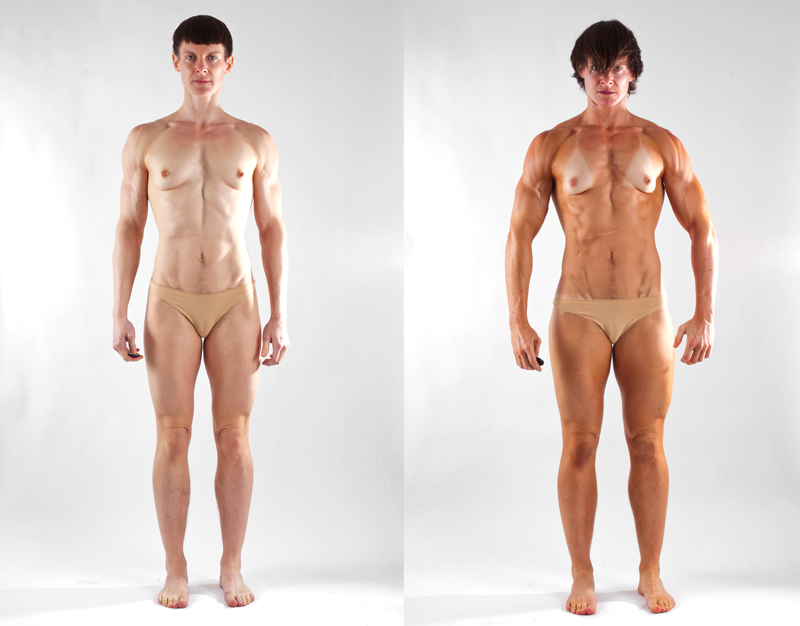 By special arrangement, the screening will also include a modified version of
Heather Cassils
'
Fast Twitch/Slow Twitch
, part of her larger body of work,
Cuts: A Traditional Sculpture
in which the artist undertook a regime of body building combined with a specialized diet to sculpt her body to its maximum capacity. The work speaks directly to Eleanor Antin's
Carving: A Traditional Sculpture
and Lynda Benglis' Artforum Magazine intervention while linking them to performative practices associated with the production of hyper-masculine and transgendered bodies.
MIA presents HUMAN ANIMAL
7PM – 28 September 2012
Armory Center for the Arts
145 North Raymond Avenue
Pasadena, CA 91103